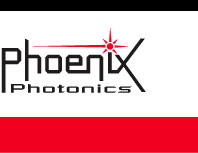 Space Division Multiplexing (SDM)

Demand for bandwidth is large and increasing, and showing no signs of slowing. Smart phones, e-readers, notebooks, touch tablets … This mainstream exposure has revolutionised media platforms across the world, and consequently placed huge demands on communications infrastructures.
Could the current infrastructure be heading for a capacity crunch in the next 15 to 20 years? Research into next generation communication systems has revealed clever techniques to address the problem (for details see www.modegap.eu).
In addition to telecommunications research,  technology developed for Space Division Multiplexing (SDM) is potentially an important solution in some fiber optic sensing applications.
Phoenix offers a range of fiber components for use in Few Mode Fiber (FMF) systems. Designed specifically for Space Division Multiplexing (SDM) applications the range of components can be used in both sensing and communication systems. The components are available for two mode (LP01, LP11) and four-mode (LP01, LP11, LP21, LP02) fibers.
------------
-----------------------------
Products
-----------------------------------------------------------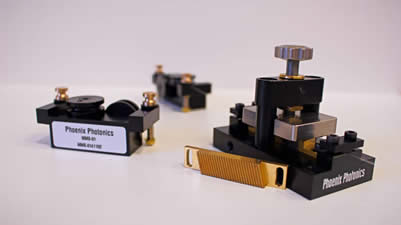 Few-Mode EDFA

First commercially available FM-EDFA on the market
19" rack format
Gain control through USB interface
Available for 3-mode (LP01, LP11a, LP11b) and 6-mode (LP01, LP11a, LP21a, LP21b, LP02) fiber systems
20dB gain for each mode over full C-band
Specially developed Erbium doped fibres (<4dB differential gain)
Compatible with commercially available few mode transmission fibers
Maximum output power is 17dB

The amplifier is integrated into a 19" rack format with gain control through USB interface. Currently available for 3-mode (LP01, LP11a, LP11b) and 6-mode (LP01, LP11a, LP21a, LP21b, LP02) fiber systems, the amplifier gives more than 20dB gain for each mode over full C-band. The core pumped amplifiers use Erbium doped fibres developed specifically to achieve high performance gain balance between the modes (<4dB differential gain) and fibres are fully compatible with commercially available few mode transmission fibers. Maximum output power is 17dBm and the amplifier has a noise figure better than 6dB.

Photonic Lantern Multiplexer/demultiplexer

3 or 6 input fibers
Compact design
Custom fiber design
Good MDL
Low loss

Designed for Space Division Multiplexing applications, the photonic lantern couples power from N input fibres to N fibre modes. For dual mode fibre the lantern has 3 input single mode fibers launching to LP01, LP11a, LP11b. Similarly for 4-mode fibre the lantern has 6 input fibers. Phoenix has developed 3 and 6 fibre input Photonic lanterns.

Tuneable mode converter

Adjustable coupling between LP01 and LP11
Coupling center wavelength adjustment
Custom fiber design
High mode isolation

Designed for Space Division Multiplexing applications, the Phoenix Photonics variable LP01-LP11 mode coupler is for use with dual mode optical fiber. The principle of operation is to create a periodic bending of the fiber by varying the pressure applied by a mechanical long period grating (LPG). The pressure grating created in the fiber will couple power between the LP01 mode and the LP11 mode when the period is matched to the beat length between the modes.

_____--_______

Fibre mode converter

Fixed coupling between LP01 and LP11
Compact design
Custom fiber design
High mode isolation
Low loss

Designed for Space Division Multiplexing applications, the Phoenix Photonics in-fiber LP01-LP11 mode coupler is for use with dual mode optical fiber. The mode coupling is achieved by a Long Period Grating (LPG). The principle of operation is to create a periodic mode coupling in the fiber at the beat length between the two modes. Phoenix creates the coupling using the electric arc technique. The grating created in the fiber will couple power between the LP01 mode and the LP11 mode when the period is matched to the beat length between the modes at the central operational wavelength.

---------------------

Mode stripper

High loss LP11, low loss LP01
Compact design
Custom fiber design
High mode isolation
Low loss

Designed for Space Division Multiplexing applications, the Phoenix Photonics in-fiber mode stripper is fabricated on dual mode optical fiber. The mode stripper attenuates the LP11 mode whilst allowing the LP01 to pass with low loss. The component is used to define a high quality LP01 following possible mode mixing by splices etc. The quality of the LP11 mode generated by the Phoenix mode converters is dependent on a pure LP01 input mode. The mode stripper ensures optimum isolation for the output mode.

--------------------

Mechanical Mode stripper

High loss LP11, low loss LP01
Compact design
High mode isolation
Low loss

The mechanical mode stripper is designed for use with few-mode-fibre to highly attenuate higher order modes, whilst allowing the fundamental LP01 mode to propagate with minimal loss. This enables LP01 filtering giving a high quality mode prior to mode conversion. For example, with an LPG, or prior to coupling to single mode fibre outputs. It is simple to use and can be inserted at any location in the system by winding the fiber around the bobbins and fixing.

-------------