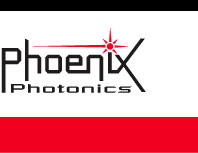 All-Fiber In-Line Polarization Switch

Phoenix Photonics in-line polarization switch enables the conversion of an input linear state aligned on the input polarization maintaining fiber axis to be switched between either of the orthogonal output axes. For example, an input on the slow axis can be converted to the fast axis at the output or modulated between the fast and the slow axis. This device has been designed to be flexible and easy to operate requiring only a controlled current source for applications in which control of polarization between orthogonal states is required.
An in-line fiber polarizer integrated at the input to provide a highly linear polarization state is optional.
The all-fibre polarization switch operates using Phoenix's unique thermal technology. This technique gives very stable polarization scanning with excellent environmental stability in comparison to competing technologies. In addition, the device is fundamentally less expensive to manufacture offering significant cost benefits while not affecting design and manufacturing quality.
The device is driven using simple current control and is ideally suited for OEM integration.
| | |
| --- | --- |
| In-Line Polarization Switch Features | In-Line Polarization Switch Applications |
| Linear mode switching | Polarization control |
| Simple current control | State of polarization switching |
| All-fiber construction | Optical fiber sensors |
| High return loss | Test and measurement |
| PCB compatible | PM variable attenuator |
SPECIFICATION:

Option 1

Option 2

Wavelength range1

nm

1300 - 1610

Insertion Loss2

dB

<0.5

<1

Polarizer extinction ratio3

dB

-

>30

Return Loss

dB

>70

>70

Maximum current

mA

70

Maximum Voltage

V

10

Switching time

s

<1

<1

Operating Temperature Range

0C

-5 to 70

-5 to 70

Storage Temperature

0C

-40 to +85

-40 to +85

Fiber type

PANDA

PANDA

Input & Output Fiber Lengths

mm

1000

1000

View datasheet