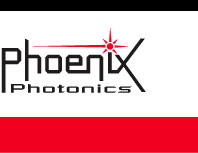 Fiber Optic Phase Shifter
Phoenix Photonics variable phase shifter is a compact, simple to operate, all-fiber device for wideband operation. Applying a voltage to the pins gives a controlled modification of the phase shift through the device. The phase shifter provides phase shifts up to 50pi over a broad wavelength range. There are no in-line interfaces allowing the full power handling capacity of the fiber to be utilised and offering a virtually zero excess loss and PDL.
The phase shifter is available in single mode (SM) or polarization maintaining (PM) fiber format.
---
| | |
| --- | --- |
|   | For excess stock items and reductions on other optical fiber products visit the All-Fibre online shop |
|   | |
---
Polarization Management Products  -   Power & Wavelength Products  -   Instrumentation & Fiber Management Products   -   Custom Products