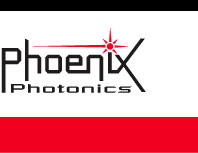 Fiber Optic Depolarizer
The Phoenix Photonics optical fiber depolarizer is an all-fiber Lyot type device producing pseudo-random polarization output, with low degree of polarization (DOP), for any input state of polarization (SOP).

The fiber optic in-line depolarizer is a passive device utilising the coherence properties of the source to randomise the SOP. For optimum performance the fiber depolarizers are designed to match the source spectrum and differing requirements of optical sources from broadband ASE's to high power amplifier pump lasers.
Optical Fiber Depolarizer Summary

Fiber Depolarizer Features

> Very wide operating bandwidth 1240nm to 1640nm

> Degree of polarization <5%

> Insertion Loss, typically 0.2dB, max 0.5dB before connectors

> Price from £200

 

> Low DOP

> Low Insertion loss

> Near zero back reflection

> All-fiber construction

> Very wide wavelength operating range

> Passive operation

> Rugged packaging
The standard fiber depolarizer range will depolarize a light source from >0.1nm linewidth and can be spliced or connected into a SM fiber system converting any arbitrary SOP to a depolarized output.

View data sheet

View technical brief

1

There are two options within the high performance range of depolarizers, both offering superior specification to the standard range of depolarizers.

View technical brief

2

Designed specifically for Raman amplifier pump applications, this compact version of the depolarizer has a PM fiber input for direct connection to the laser PM fiber pigtail.

View technical brief

3

To ensure optimum performance Phoenix will design the depolarizer specifically to match the customer's source spectrum. Contact us with the light source specification and we will design it specifically for your systems needs.
---
| | |
| --- | --- |
| | For excess stock items and reductions on other optical fiber products visit the All-Fibre online shop |
| | |