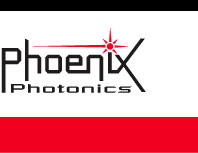 In-Line Electronic Polarization Controller / Scanner

Phoenix Photonics in-line state of polarization (SOP) scanner utilizes three variable all-fiber waveplates to provide full coverage of the Poincare sphere enabling conversion of any input SOP to any required output SOP. Designed to allow continuous variation of the output SOP the device can also be used for polarization control either within a feedback circuit or in open loop configuration.
The all-fibre in-line polarization controller operates using Phoenix's unique thermal technology. This technique offers very stable polarization scanning with excellent environmental stability in comparison to competing technologies. In addition, the device is fundamentally less expensive to manufacture offering significant cost benefits while not affecting design and manufacturing quality.
The device is driven using simple current control and is ideally suited for OEM integration.
| | |
| --- | --- |
| In-Line Polarization Controller Features | In-Line Polarization Controller Applications |
| All-fiber construction | Polarization control |
| Simple current control | State of polarization scanning |
| Full cycle of Poincare sphere | Component testing |
| Low insertion loss | Sensor systems |
| High return loss | Telecom test & measurement systems |
| | | |
| --- | --- | --- |
| SPECIFICATION: | | |
| Wavelength range | nm | 1300-1610 |
| Insertion Loss | dB | <0.8 |
| PMD | ps | <0.15 |
| Return Loss | dB | >70 |
| Maximum current | mA | 70 |
| Maximum Voltage | V | 10 |
| Scan rate | deg./s | 360 |
| Operating Temperature Range | 0C | -5 to 70 |
| Storage Temperature | 0C | -40 to +85 |
| Fiber type | | SMF28 |
| Input & Output Fiber Lengths | mm | 1000 |

View datasheet